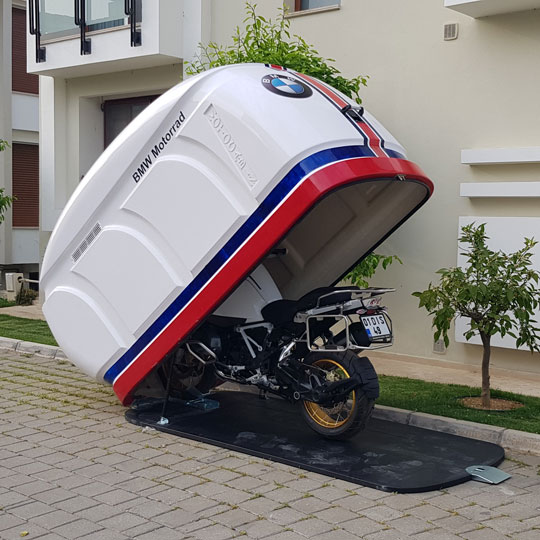 Model 1
Click here to discover our original design Model 1 compact portable motorcycle garage.
Details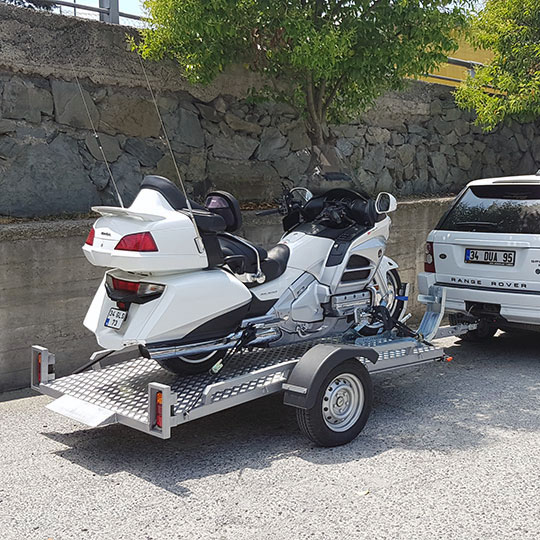 Transport Trailer
Click here to see how practical the Motocabin Motorcyle Transport Trailer is.
Details
INTELLIGENTES DESIGN

State-of-the-art construction for optimal practicality, durability, and protection.

UNIVERSAL DESIGN

Suitable for all types of motorcycles, scooters, quads

ANIMAL DETERRENT

Keeps animals from "spraying" your bike. Prevents cats from scratching your upholstery.

NO DEW/FROST

The internal temperature stays steady longer to prevent condensation/dew from forming overnight.
WEATHER PROTECTION

Provides protection from the harmful effects of rain, snow, hail, the sun's UV rays, extremes of heat and cold.

INTRUDER-PROOF

Prevents anyone from touching your bike

FITS EVERYWHERE

Compact and space efficient for use even in the smallest of available spaces

SECURED IN PLACE

Front wheel stand keeps the bike in a stable upright position and prevents the bike from tipping over
THEFT DETERRENT

Maximum security with a closed loop lock system. Metal cabin struts also povide a place for you to chain your bike for even more security.

HEAVY DUTY

Incredibly durable, long lasting polythylene structure

PERMANENT YET PORTABLE

Can be bolted to the ground via 4 ready bolt holes or mounted to a transport trailer

PACK & GO

Provides a locked space so you can leave your equipment in the cabin. You can load your bike the night before a trip for quick morning departure.